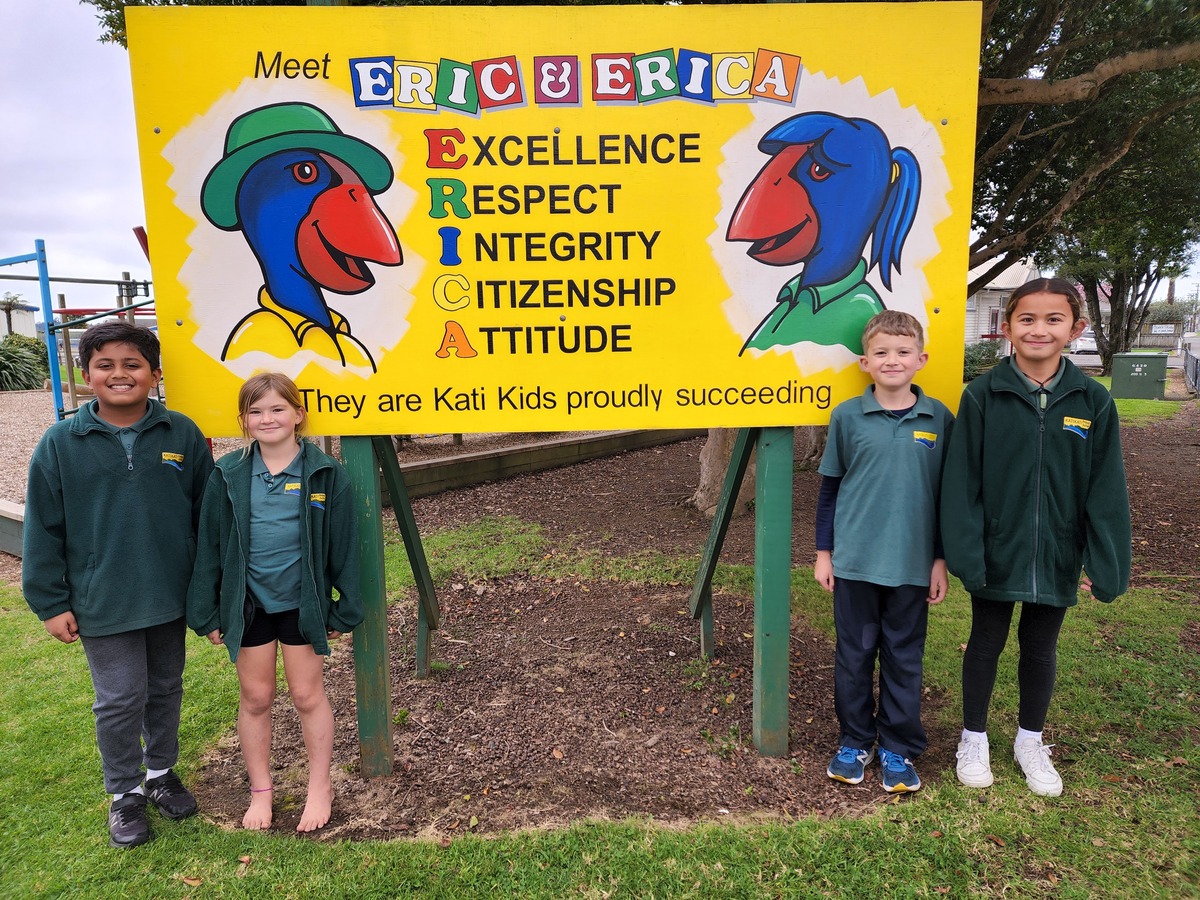 We are proud to be a PB4L school where positive behaviour for learning is actively promoted. Our commitment is to ensure that Katikati Primary School is a welcoming and safe place for children to learn through the active promotion of our values: Excellence, Respect, Integrity, Citizenship and Attitude.
Our strategic plan shows the actions we are taking to continuously raise standards. We want our children to see themselves as an important part of our school community and to understand how their actions make a real difference to the culture of our school. This year we have been focusing on the promotion of our houses, to encourage the children to work as a member of a team. The children earn tokens and points which lead to house rewards, bringing children from Year 0 to 6 together to work on a common goal.
Each term we focus on one of our school values in particular. There are a variety of activities to help the children recognise what it looks like to show that value in a range of situations. Using humour, role play and discussion, the children have fun while taking ownership of positive changes around our school.
We also have a reward system in place where children work towards community cards. Once they have earnt their bronze, silver or gold award, the children earn a wrist band which they are very proud of. The ultimate award the children can earn is their All Stars Award. Only a handful of children reach this level each year, so it is very prestigious. For the All Stars Award children have a series of tasks they have to complete to demonstrate that they are able to show our values both within the school setting and beyond. The children are always very keen to talk about which community award level they are on and what they are working towards next.
At Katikati Primary School we are committed to positive behaviour for learning, so that every child can achieve to their fullest potential and recognise that they are an important member of our fabulous learning community.
Download Katikati Primary School PB4L Strategic Plan 2022-2024