When children enrol at Katikati Primary School they are put into one of our 4 Houses which were first used at the school in 1939. Each House is a mixture of boys and girls, different year levels and ethnicities. The 4 Houses were named after some very important local families who settled in Katikati.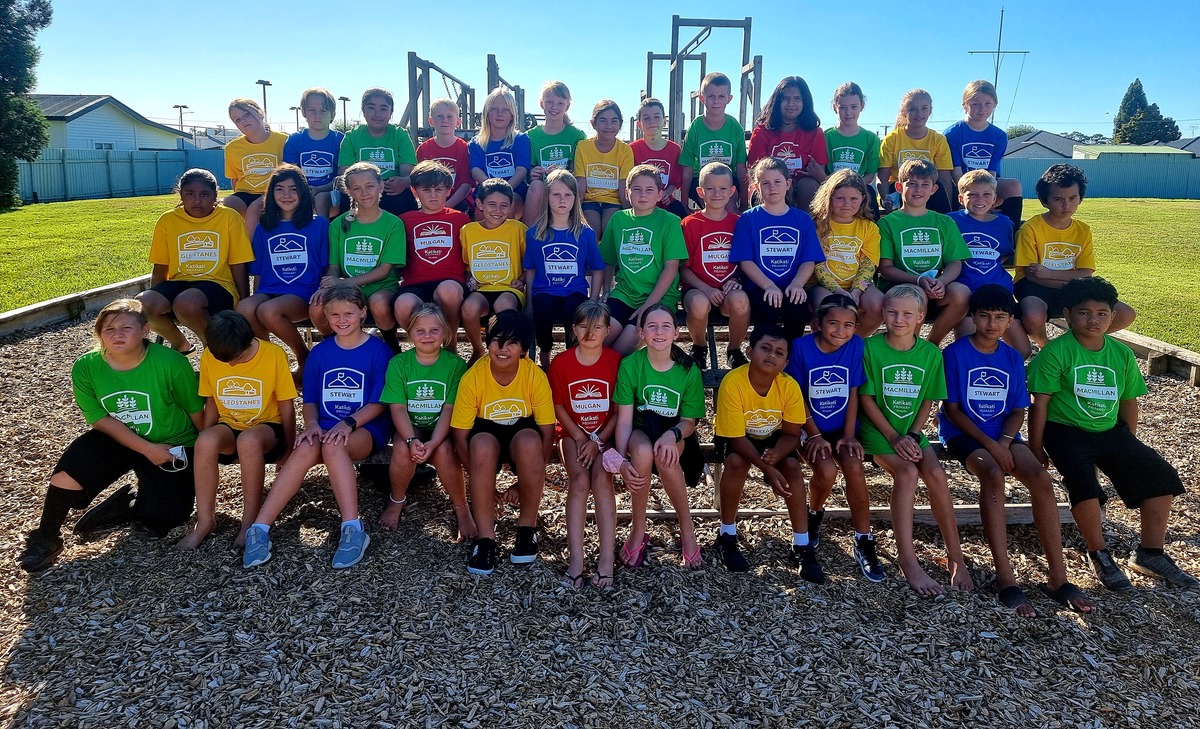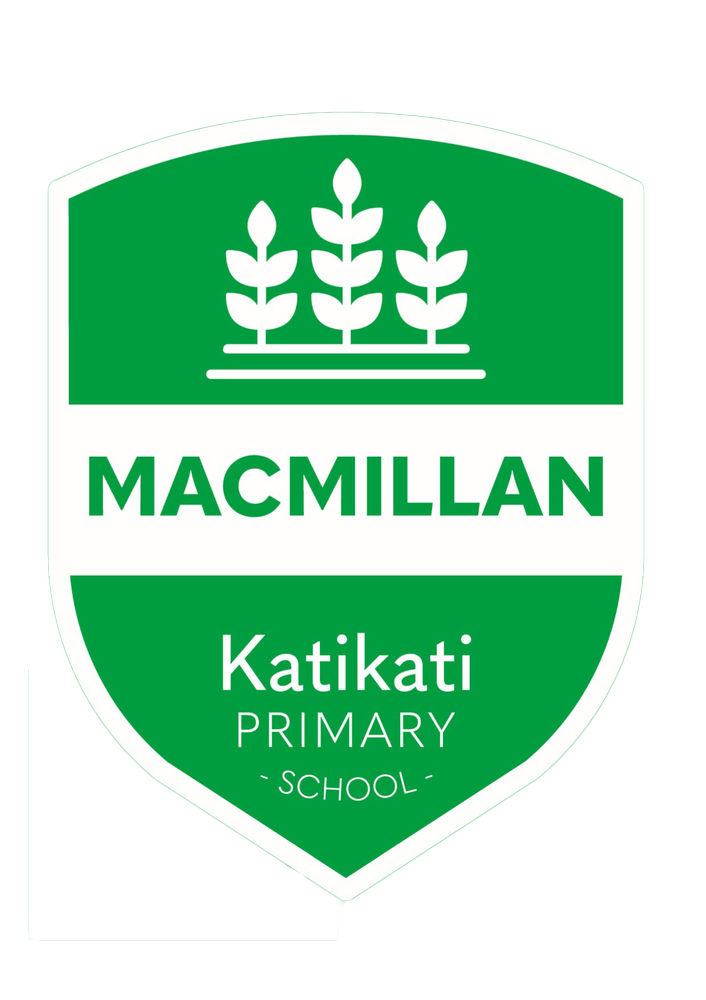 Macmillan is our green house. This was named after Captain Donald Macmillan(1833-1896) who settled in Te Puke first but later moved to Katikati. His home was called "Castlegrace Homestead" at Kauri Point.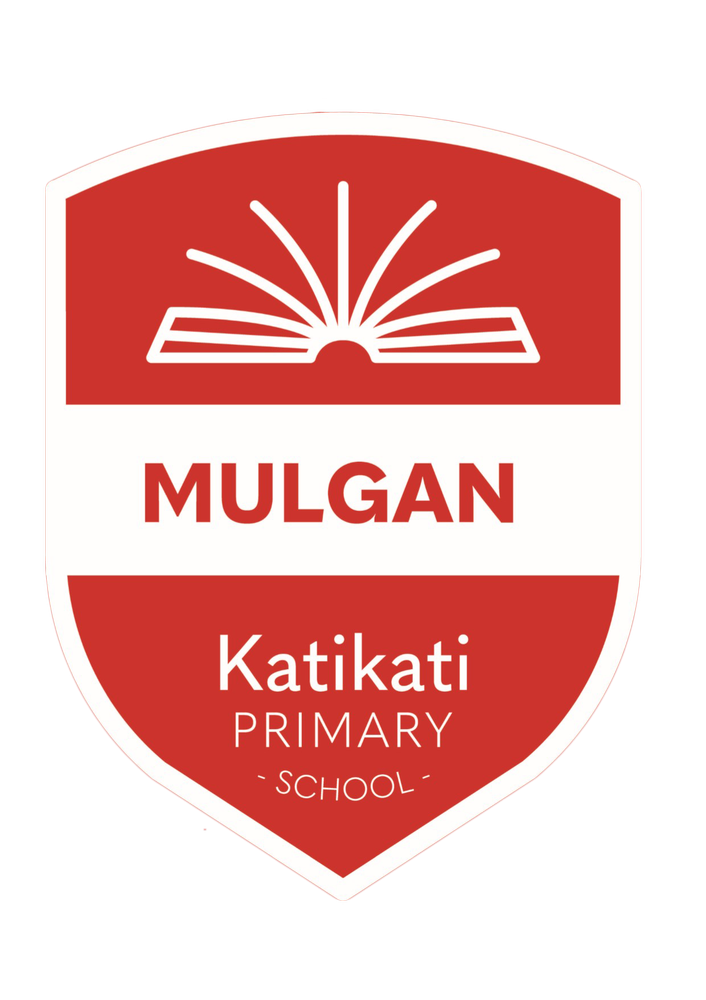 Mulgan is our red house. This was named after Reverend William Edward Mulgan (1817-1902) who was allocated land south of Katikati, 223 acres between Te Rereatukahia Marae and the Aongatete River.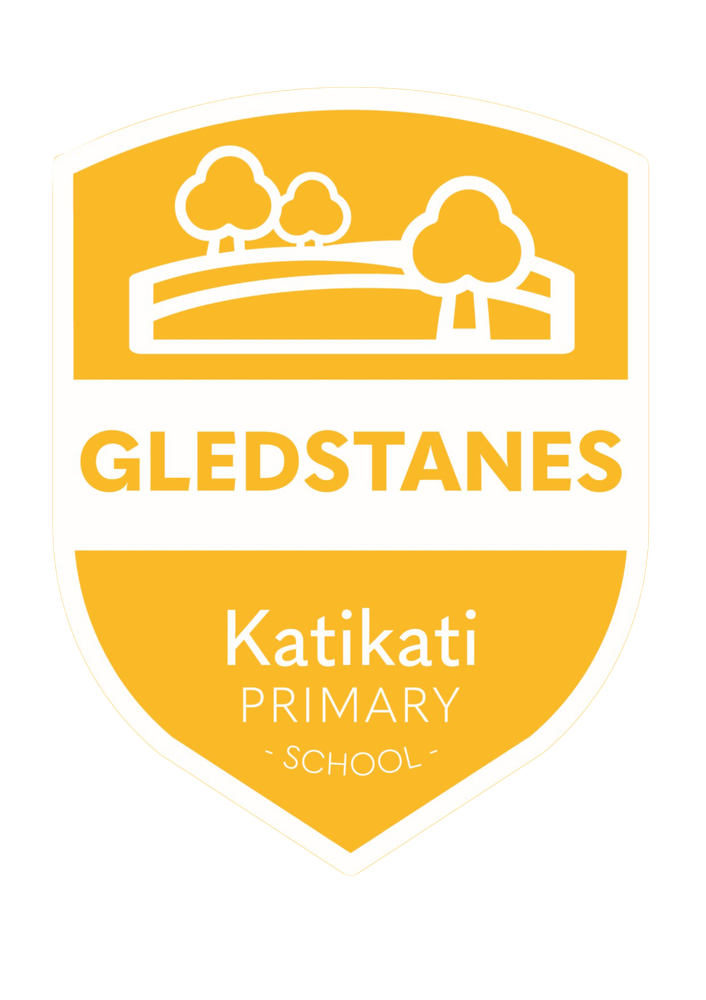 Gledstanes is the yellow house. This was named after Edward Gledstanes (1860 – 1945) whose first home was where Levley Lane is now. He later owned the land where the college is sited.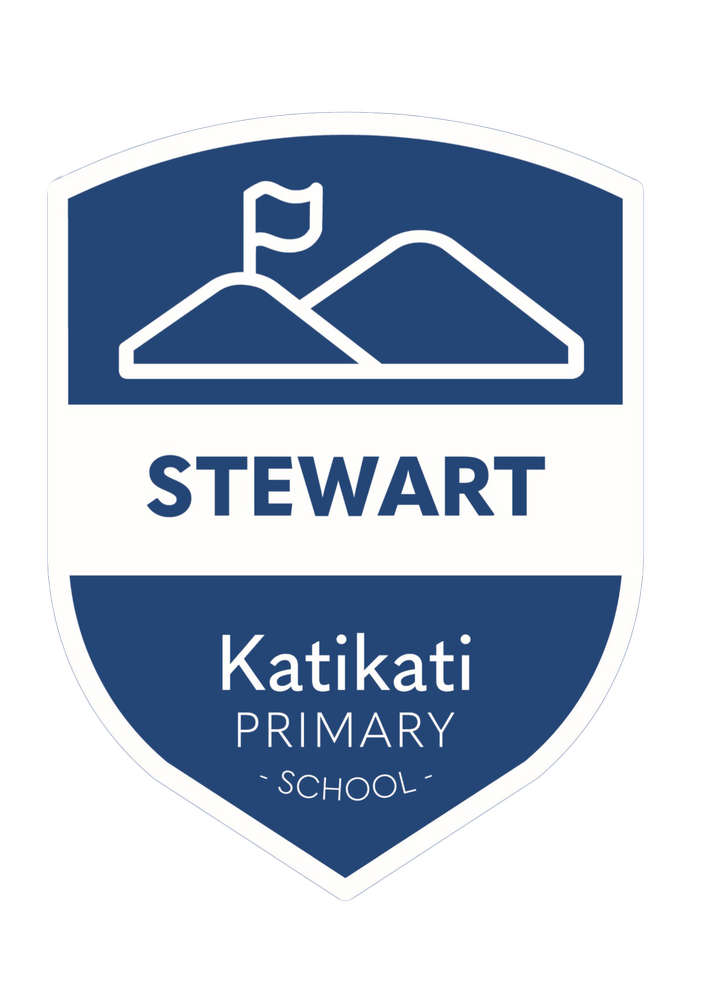 Stewart is our blue house. This was named after George Vesey Stewart (1831 – 1920) who was the founder of Katikati and Te Puke. He was Tauranga's first Mayor.
School Trophies
House Points
Children gain points for their House through our community card system and on special sports days. Each week the House points are collated and the winning House is announced in our assembly. Occasionally we have House days where the children can come dressed in their House colours so they gain a sense of pride for their House.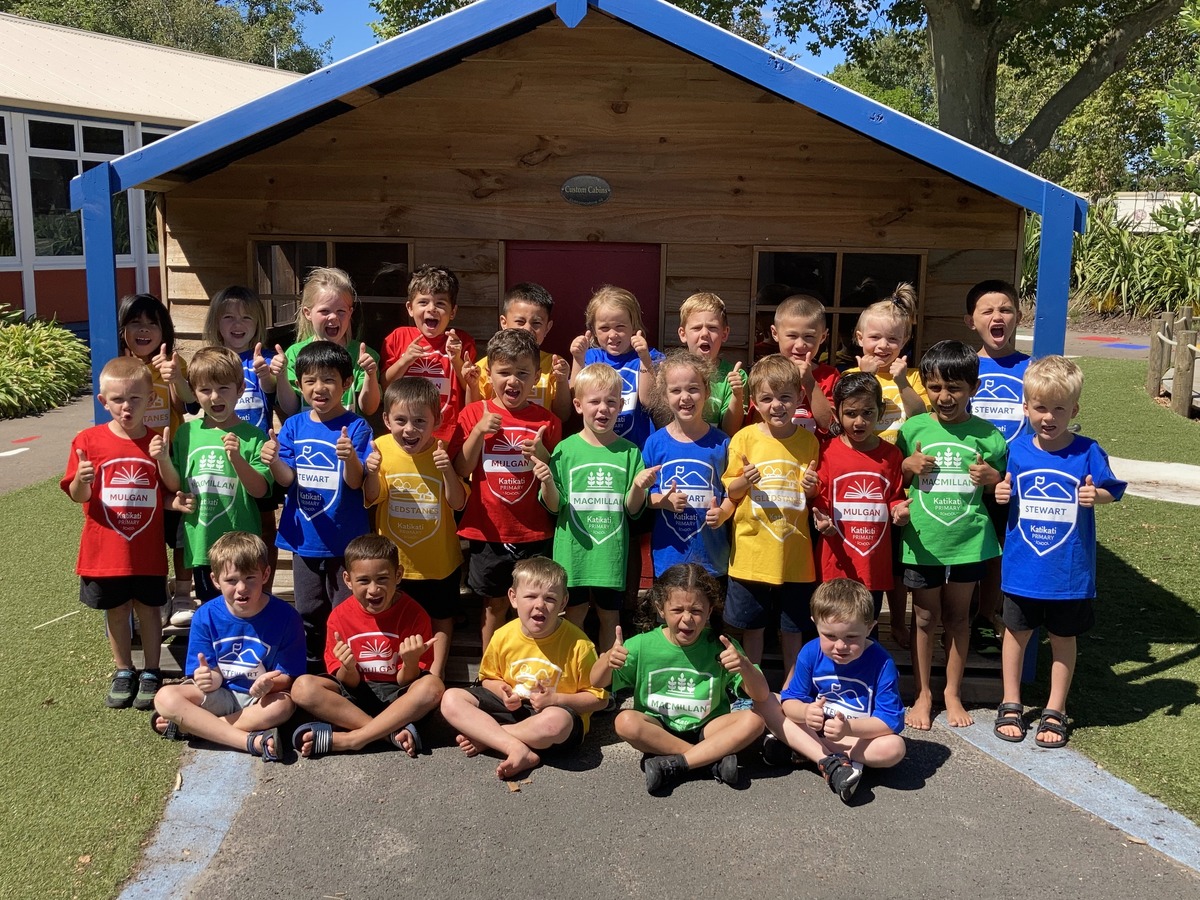 Our House T-shirt Sponsor

Classic Builders has been around since 1996 and opened the Western Bay of Plenty branch back in 2021. We are passionate about supporting and fostering our local communities. We get involved in local initiatives and organisations that support family, health, and gathering people (and communities) together.
Classic Builders' Western BOP Branch Manager Callum Armstrong says the idea to give Katikati's primary students a house shirt came from a similar initiative done by Classic Builders in the past
"We've done similar projects in the past and found it helps to give the children a sense of belonging and pride for their school and community. Our intention is to be as much a part of this community now, as it was a part of us individually growing up," says Callum.
"Having grown up in Katikati, the Katikati Community is so close to my heart. I am excited to have the opportunity to give back to the town that raised me, to be in a position to support the school that helped make me the person I am today - one of the most rewarding things I have ever been able to do."
We have House and Land packages available as well as our Design and Build service so there is something to suit every dream, price, lifestyle, and family. Contact our team at Classic Builders today for a chat.